Travel Smart app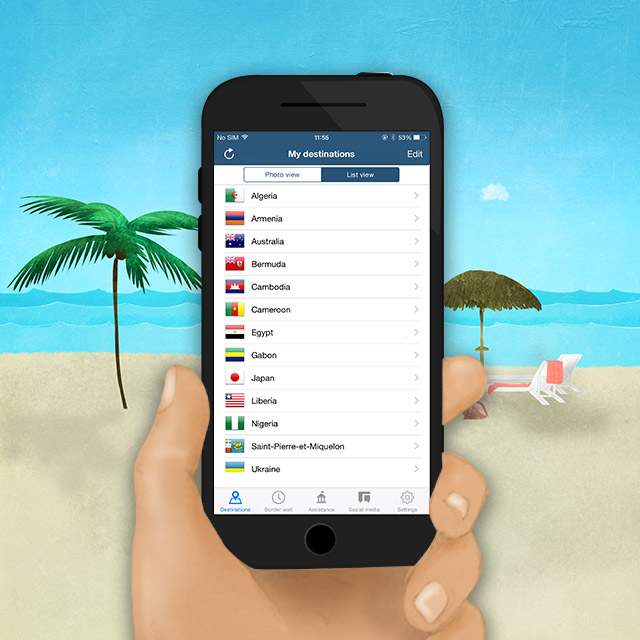 Download the latest update for Travel Smart
Note: We recommend that current users of the Travel Smart app clear their cache and any saved data before deleting the app, rebooting their device and installing the latest version to ensure that they receive important up-to-date notifications of travel advisories for their selected destinations.
Access key information even while you are travelling
Find up-to-date travel advice and advisories on over 200 destinations worldwide.
Find emergency contact information for embassies and consulates abroad and the 24-7 Emergency Watch and Response Centre in Ottawa.
Find continuously updated wait times at key Canada-U.S. border crossings listed by distance from your location.
Connect to Travel.gc.ca's social media accounts, where you can ask questions, share travel advice and learn even more about travelling safely and smarter abroad.
Sign up for the Government of Canada's Registration of Canadians Abroad service and stay connected to Canada in case of an emergency at home or abroad.
Download the app:
Report a problem on this page
Date modified: